Each of the Customer Testimonials displayed here was either posted directly by a client or taken from user published reviews on another website. Click on any or all of the logos below to read or to leave reviews.
Leave your Customer Testimonial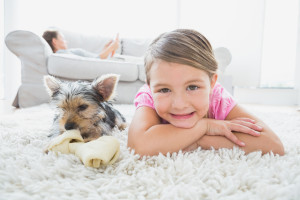 We cordially  invite you to share your experiences and discover why over 97% of our work comes from repeat business and referrals.
We believe that smiles are the very best customer testimonials and do everything we can to put one on every client's face and keep it there long after we are gone.
Verified Customer Testimonials:
I just can't believe how great Chris made my carpets and tile floors look. wish I could give more than just 5 stars! He was on time, cordial and payed attention to the details. I have spread the word and will definitely have him back. ~Dylan Lazauskas

Chris has been cleaning my rugs for over 10 years!! He's professional, experienced, and above all, trustworthy! He is always on time and very courteous. The rugs look like new when he is finished!!  ~Fran Moyer

I have been using Dry Solutions for several years. Chris Bryant is a Master Technician. I am extremely HAPPY with the results. He has cleaned my floors & bathroom grout; which comes out amazing. My bedroom rugs & area rugs, which my dog has had accidents comes out stain free. I have had my couches cleaned and they look new & smell nice. I am extremely satisfied and give Dry Solutions Five Gold Stars; I highly recommend! They also cleanup and leave no mess!  ~Diane DeRosa

I wanted to let you know how pleased all of us in the house were at the results of your carpet cleaning. By the time it dried these carpets looked and felt great on our feet.  ~Phil Kart

Chris cleaned my carpets today and I am so impressed with the results. He left a couple of hours ago and my carpets are already dry. They look brand new and he really was "quiet" and "unobtrusive". Feel free to use me as a reference.  ~C. Jackson

This is the best service I have ever had. I always steamed cleaned but never again. Thanks Dry Solutions.  ~Molly Lynn

Have been using them for carpet cleaning for years and through two houses. I have never been unhappy with the service. Such attention to detail. Chris does an excellent job! Recently had the tile cleaned and it looks better than new. He even moved all of the furniture himself. If you choose them, you will not be disappointed.  ~Debbie Lavine

Chris cleaned our carpets throughout the house today. Fantastic job. The carpets haven't looked this good since they were put in. And they are dry already! My wife was thrilled when she got home (and that says something – Happy Wife, Happy Life!). I asked for his card so I can give it to my friends. You will like how he works and how your carpet looks. You will be happy, like we are..I promise  ~Randell Keefer
My grand kids trashed my condo over spring break. I was amazed that you were able to make it look and smell new again. Everyone at your company was so nice. I wish every business was as pleasant to deal with as yours.  ~Miriam Gold

Thank you for the great services you provide! Feel free to use me as a recommendation because: I got first rate attention on the very first phone call I placed AND I got a very accurate quote on the job I needed based on my measurements etc. Next, Chris not only showed up on time but he was professional, friendly, trustworthy and he did an AWESOME job…AMAZING that one person/company has all of these features! Will hire again and again!I cannot thank you enough!! Thank you!  ~Karen Coup

Finally, a carpet cleaning company that delivers its promises… super clean carpets.  5 star carpet cleaning and great service at a fair price. I'll never use Stanley Steemer again. You took out stains that they swore were permanent, and unlike them, you didn't slap on extra charges. ~Aaron Katz

Highly recommend Dry Solutions!!! We have been using the services of Chris for 10 years and he is amazing. This family run business should be the model for all businesses – excellent customer service, fantastic results with our pet stained and high traffic carpets, reasonable pricing and always a pleasant experience. You will be recommending this company to your friends and family!!!
~Karen Presser

My couches are clean and fresh no more doggie smell because Chris did a wonderful job. I'm hooked on Dry Solutions, the most efficient and professional service ever. What more can I say about a perfect service.  ~Gale Harrington

Dry Solutions is the best; no doubt about it! I have a beautiful oriental rug, but it had a terrible stain. Over the span of 15 years, I used a variety of professional cleaners but none of them could remove the stain until I called this business. Chris, the owner, is a perfectionist. He gets the job done right. No problem. Even the difficult jobs are a piece of cake for him. I would never consider using any other company.  ~Sunny Mendelson

This company is very good. The young lady on the telephone was very nice and spoke to me in Spanish, which I appreciate. The young man who did the work was very nice and clean. I got a little bit nervous when he started to measure the floors, but then he told me my price is ten dollars less than the lady had told me. My carpets and Italian tile look very nice, and I am very happy that they are honest. I will call them to have my sofas cleaned soon.  ~Josefina Valdez

Chris is one of the most professional individuals I have done business with! Always on time and leaves everything looking new. Would highly recommend Just today a customer came in and said "There's something different about the floors" We replied – "Dry Solutions came in" Business owner of 20 + years  ~Richard Beadel

Excellent… Carpet and tile cleaning. Honest people who are reliable, friendly and offer competitive pricing. We have used them for over 12 years at multiple locations for both business and personal. Look no further!  ~Dr. James Smith

I have been using Dry Solutions for 20+ years and have recommended them to all my friends and family. There is no other company that I would call for cleaning my carpets. My carpets always look great when they are done and Chris always shows up when expected!  ~Donna Kaiser